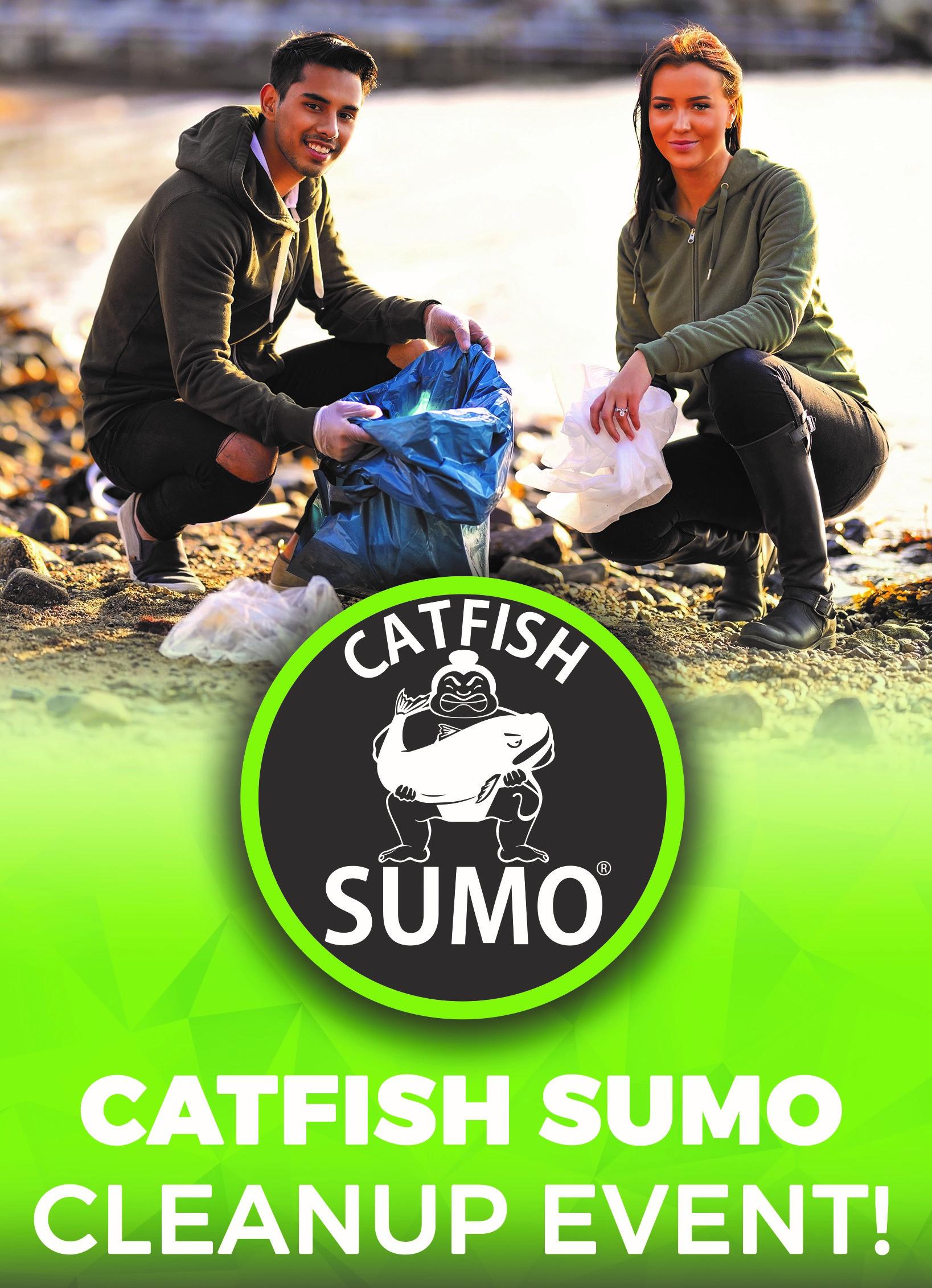 Pick Up Trash, Get $5 Off Your Next Order!
We all have a responsibility to help keep our lakes and rivers healthy!
Trash in our lakes and rivers threatens the future of our sport, and is harmful to the places we get to enjoy.
In fact, many great fishing areas have been CLOSED off because irresponsible anglers have left trash behind. What a shame!
Let's all come together for a Cleanup Event, and see how many bags of trash we can save from our lakes, rivers, and streams!
We're encouraging you to collect at least 1 bag of trash the next time you go fishing. Plus, we'll give you a $5 Gift Card for pitching in!
How to join the Catfish Sumo Cleanup Event? It's easy, and you'll help protect your fisheries!
Bring a garbage bag with you the next time you go fishing and fill it with trash while you're waiting for your next bite

Submit a picture of the trash you collected using the form on the bottom of this page or email hello@catfishsumo.com

We'll give you a $5 Gift Card to use at Catfishsumo.com! (one per person)

While you're at it, post a picture of the bag of trash on social media with #catfishsumocleanup to encourage other anglers to pitch in
Catfish Sumo Cleanup Event Goal!
Do I have to place an order to get a bag?

No purchase is necessary to be a part of the Catfish Sumo Cleanup Event. You can use any trash bag that you have at home.

How will I get my reward?

Your $5 digital gift can be redeemed at catfishsumo.com .




The digital gift card never expires and can be used at anytime.

Can I get a reward for every bag I collect?

We'll offer a $5 reward for the first bag collected per person.




How else does Catfish Sumo encourage conservation efforts?

Unless we take care of the fish habitats and fisheries we enjoy, we'll loose the trophy catfishing sport.




Here are some of the ways we're doing our part to conserve and protect:

Recyclable or compostable packaging

Offering Low or Zero-emissions shipping carriers, and carbon-neutral shipping

Encouraging anglers to CPR (Catch, Photo, Release) the fish they catch
Submission form loading (sometimes submission form loads slow)
Hook Up On Your First Cast - With over 4 decades of catfishing experience and industry-leading experts on staff, CatfishSumo has the knowledge to make sure you always know what to do when targeting catfish
Catch More Catfish - Whether you're a beginner or an expert angler, CatfishSumo has everything you need from catfishing rods, reels, catfish lures, and catfish baits
Make Things Happen - Take charge of your fishing adventure with industry leading expertise delivered straight to your inbox. We are here to help you catch bigger catfish!